Cherry tomatoes, wild capers, delicious golden fava, and sweet white eggplant are the stars of Santorini's cuisine. You can taste them in their traditional variations at tavernas across the island or seek out more sophisticated preparations at high-end restaurants. Before you leave the island, get a few jars or tins of these wonderful products so you can relive the flavor of Santorini at home.
FAVA BEANS
Every family in Santorini has always produced its own fava. The unique make-up of the island's soil, the climatic conditions, and, as odd as it sounds, the aridity have helped shape this product, with its velvety texture and sweet flavor. Theran fava is also very rich in protein (with a content of around 20%) and carbohydrates, while it is smaller in size than other varieties. It was recently awarded Protected Designation of Origin, meaning that it needs to be grown in a particular way on certified farms and only on Santorini, and also needs to be ground by certified mills. Used in many recipes, ranging from freshly boiled plain fava to fava with pork or with tomato puree, or as a soup, with rice or in an omelet, these peas are popular with visitors to Santorini thanks to their fine taste.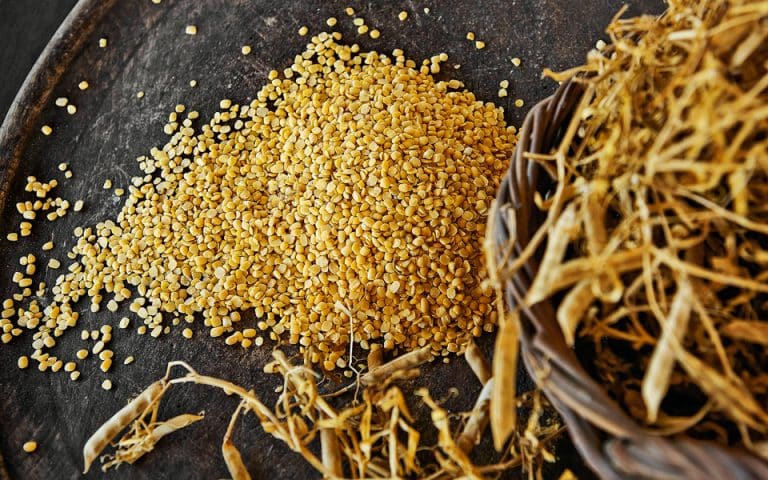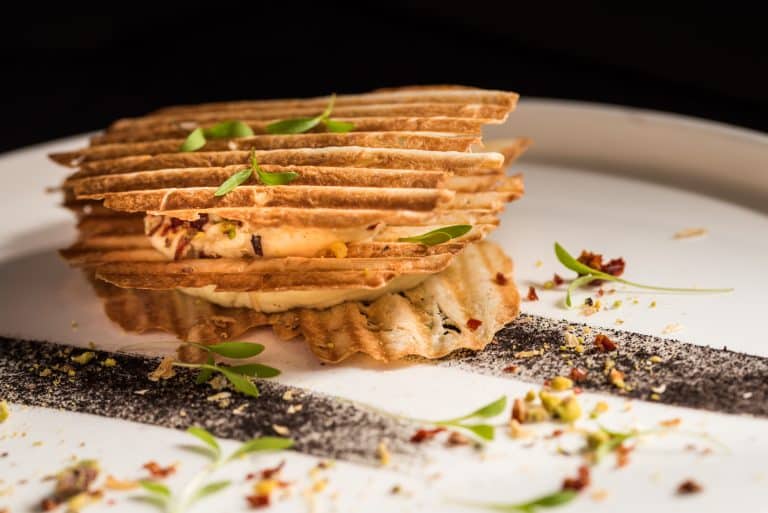 One of the most celebrated dishes of Lauda Restaurant is the "Millefeuille", with fava from Yannis Nomikos Estate, local sun-dried tomato, pistachio, and artichoke.
CHERRY TOMATOES
A star of the local cuisine, the "humble" Santorini tomato has been classified as a product with Protected Designation of Origin since 2013. This tiny fruit, weighing in at just 20 grams, has thick skin, compact flesh, and a bitter-sweet flavor. It forms the cornerstone of a simple yet inspired style of cooking. Only a handful of the imaginative recipes with which housewives fed their families are still prepared today in Santorini's kitchens.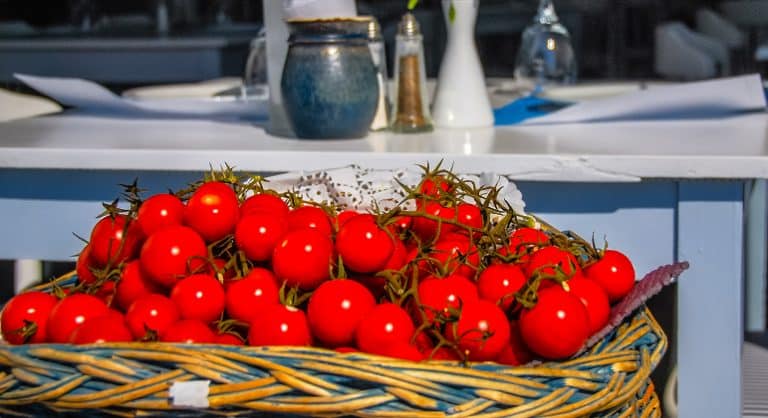 WHITE EGGPALNT
The white eggplant, another product native to Santorini, is said to have come to the island at some point in the 19th century from Egypt, a major trading partner, and export market. The white eggplant harvest coincides with that of the cherry tomato (planted in May, gathered in July), which gave rise to a number of dishes combining the two, such as papoutsakia (baked eggplant with tomatoes and onions instead of the usually minced meat), eggplant and potato casserole with tomato sauce, and scrambled eggs with eggplant and tomato.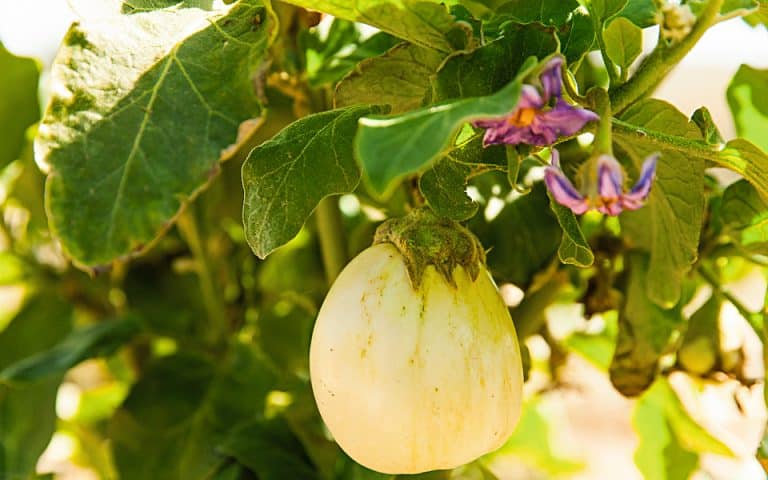 CAPERS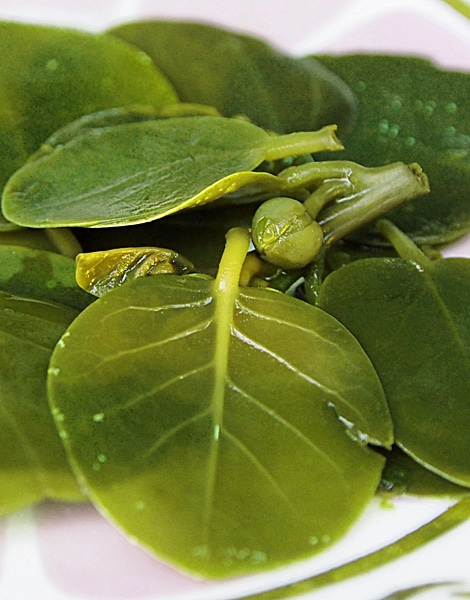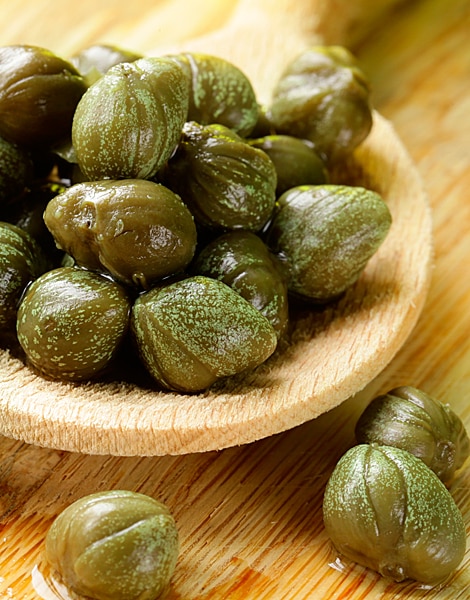 Their limited production and labor-intensive harvest make them an expensive delicacy, but the flavor is out of this world. Even though it is a naturally briny product, it is said that the best capers grow on the hills, not by the sea. Both the flowers and the leaves are used in local cuisine for their spicy sharp aroma.
Source: www.greece-is.com