It is widely accepted that vacations are meant for resting and peace. Here at Andronis, we disagree. Simply because we believe that vacations have a different purpose for each one of our guests. Many travelers seek relaxation and tranquility in order to escape the burdens and responsibilities of their everyday life. On the other hand, there are plenty of explorers out there, who crave adventures and risks in order to feel alive and free. As we have stated in the past plenty of times, Santorini is a place for all tastes. So now it's time to show you the best Adventure Activities in Santorini.
Hiking Path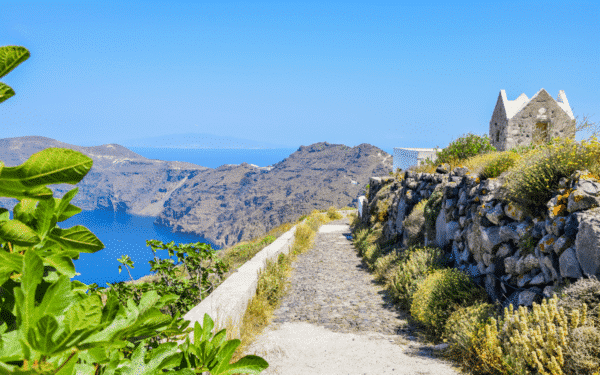 Our list begins with the easier but the most promising one. Hiking across the caldera is one of the activities that you shouldn't miss while visiting Santorini. The famous Caldera Hike is a trail connecting two beautiful villages, Oia and Fira. The distance of the entire route is about 10,5 km (6.5 miles), and even though it has some "tricky" parts it is easy to achieve by anyone with an average shape. Close to Imerovigli, one can find Skaros Rock. In ancient times, on the top of this rock, there used to be a fortress surrounded by a settlement. Getting there will add about an hour to your hike, but the view will compensate you.
Volcano Hike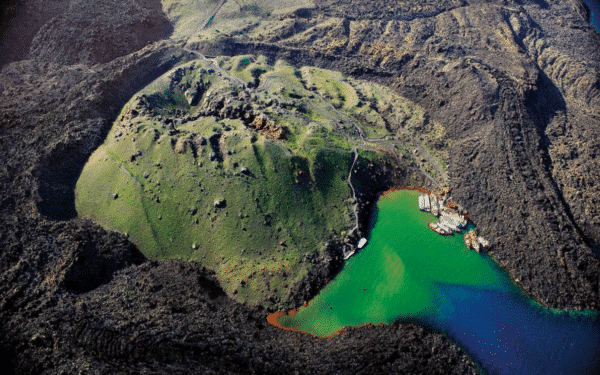 Having the chance to walk on a volcano, is not something that happens often in your life. So you should definitely take advantage of this opportunity and arrange a tour of the volcano that stands right in front of Santorini. In order to access it, you have to take a boat. You can book a guided tour that will also allow you to walk up to its crater. There is no reason to worry about any eruptions. It is a totally safe activity since the volcano is "sleeping".
Did you know that this volcano's eruption gave Santorini the shape it has today? Find more interesting facts about Santorini.
Hiking is nice, but in case you are looking for something more challenging, we have 2 move adventure activities in Santorini to suggest…
Mountain Bike Tours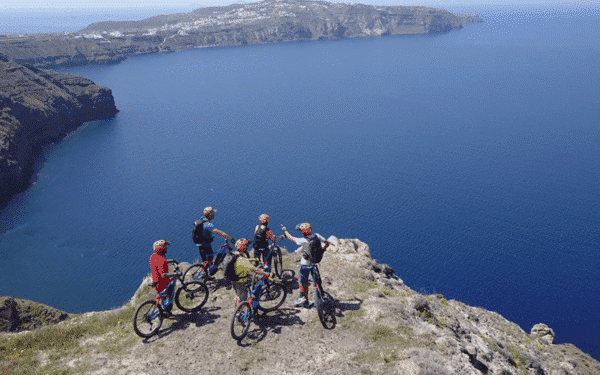 Riding around Santorini on an electric mountain bike is the most adventurous way to really get to know the island. Together with your experienced guide, you will discover all the hidden gems…from isolated beaches to the best viewpoints. There is no reason to hesitate if you consider yourself not experienced enough. Most of the rides, (especially if you book a private one) can be customized based on your riding experience and skills and your guide will make sure you have all the needed equipment for you to feel safe.
Horse Riding at the Beach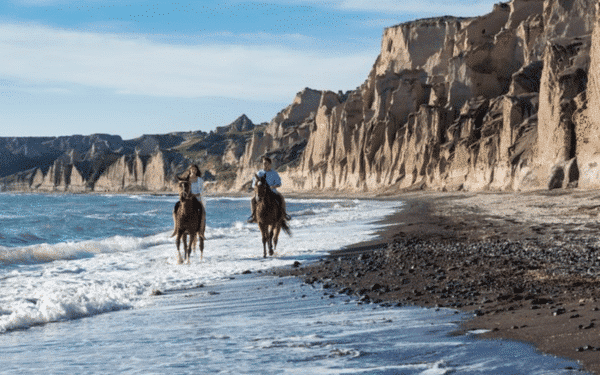 The beach of Vlichada is so distinctive. It attracts attention due to the lunar landscape, as it is surrounded by overwhelming carved rocks. These cliffs are created by the volcanic eruptions, the wind and the sea. Especially during sunset, the ambiance is breathtaking. No wonder why part of this beach is called "Eros" (the Greek God of Love). There's not much to say about horse riding within this magnificent scenery. After being taught the basics and given the necessary equipment, the experience will begin…an experience that will stick with you forever.
Are you looking for the best views? We have two suggestions that will take you up to the sky and leave you speechless!
Climbing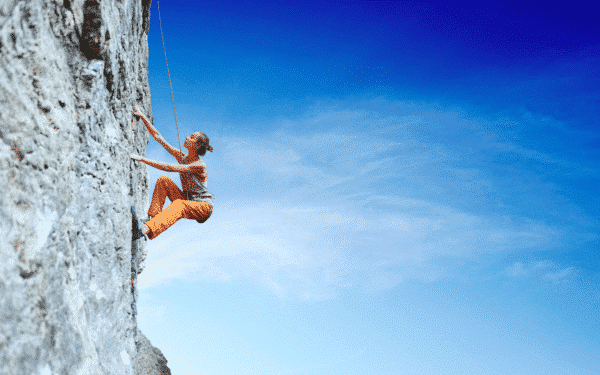 All these volcanic rocks are of great use when it comes to climbing. It is no wonder that there are 150 climbing tracks across the rocky surroundings of Perissa and Kamari. The degree of difficulty ranges from level 4Α to 8. Unfortunately, this adventure activity in Santorini is only for experienced climbers, as there is no official center providing classes or equipment to beginners.
Helicopter Tour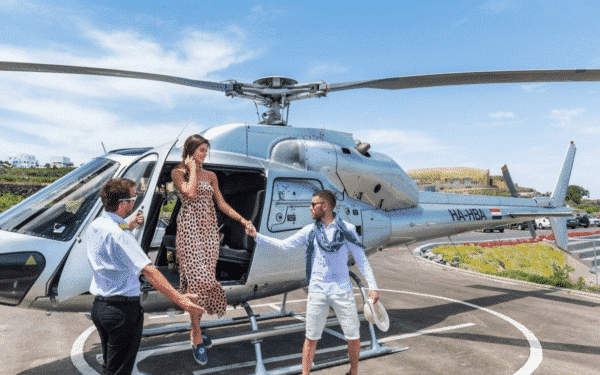 A helicopter tour can be a unique experience unto itself. But a ride above Santorini can be even more spectacular. The first thing that will capture your sight, is the vast Aegean Sea with all the small islands spreading within it. But as you distance yourself from the island you can clearly see the crater of the volcano. Also, looking at Santorini from afar will give you the best view of the caldera.
All of the outdoor adventure activities in Santorini are exciting… But let's leave the ground for a bit. Since you will be visiting an island, it's your time to try some water activities (or maybe even underwater).
Water Sports
Water sports are always a good option, especially when you have many options to choose from. In the south part of Santorini, you can find Perivolos Beach, also known as the "Black Beach" due to the dark color of the sand. The coast is about 1,5 km long and there you can find many watersport centers, offering different activities. Depending on the level of adrenaline you want to reach, you can choose between jet-ski tours, flyboarding, parasailing, tubing, etc.
Scuba diving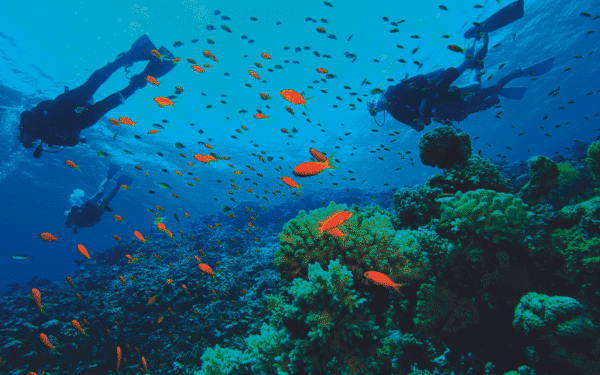 If you are amazed by the volcanic caldera of Santorini, imagine how beautiful the underworld is.
The volcanic seabed of Santorini is one of a kind, making it a favorite destination for scuba divers. Experienced or not, it does not matter. There are plenty of diving centers around the island, offering different packages depending on your needs. Also, they promise to provide you with an unforgettable experience…and we believe them!
To sum up, when going on vacations, all of us need a break from our routine. We need new views, experiences and flavors in order to return to our everyday life fresh and vigorous. Santorini has a lot to offer no matter what you are looking for! If you are still not sure that active vacations are your thing, you can prepare to relax by reading about the Healing Power of Sleep during Vacations.
Book your #AndronisExperience now
and enjoy Santorini to the maximum.