The newly built Grande Pool at Pacman is the perfect place to unwind and #ChaseYourSenses in Oia, Santorini.
During the day, guests can take in the hot sun at the sunbeds or cool off with a cold cocktail by the pool bar. As the sun goes down and the lights of the pool turn on, the area transforms into a magnificent, vivid bar.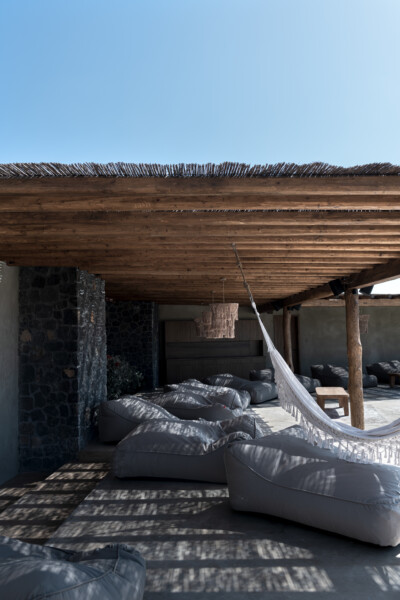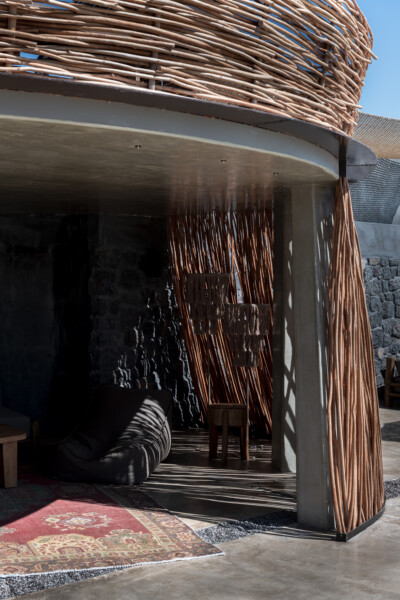 The Grande Pool
Following the aesthetics and the boho-chic vibe of Andronis Arcadia, the 1110sq.m.  area, apart from the pool, includes numerous facilities. Umbrellas and modern sunbeds, private cabanas furnished with comfortable sofas, hammocks and a pool bar, where one can splash their feet in the water while ordering their favourite drink. Of course, our young friends are also welcome to enjoy their vacation by the pool.
Besides the delicious refreshments and drinks, guests can enjoy a wide range of snacks and the finest sushi of Pacman at the Grande Pool. Check our Pool Bar Menu if you wish to take a small "taste".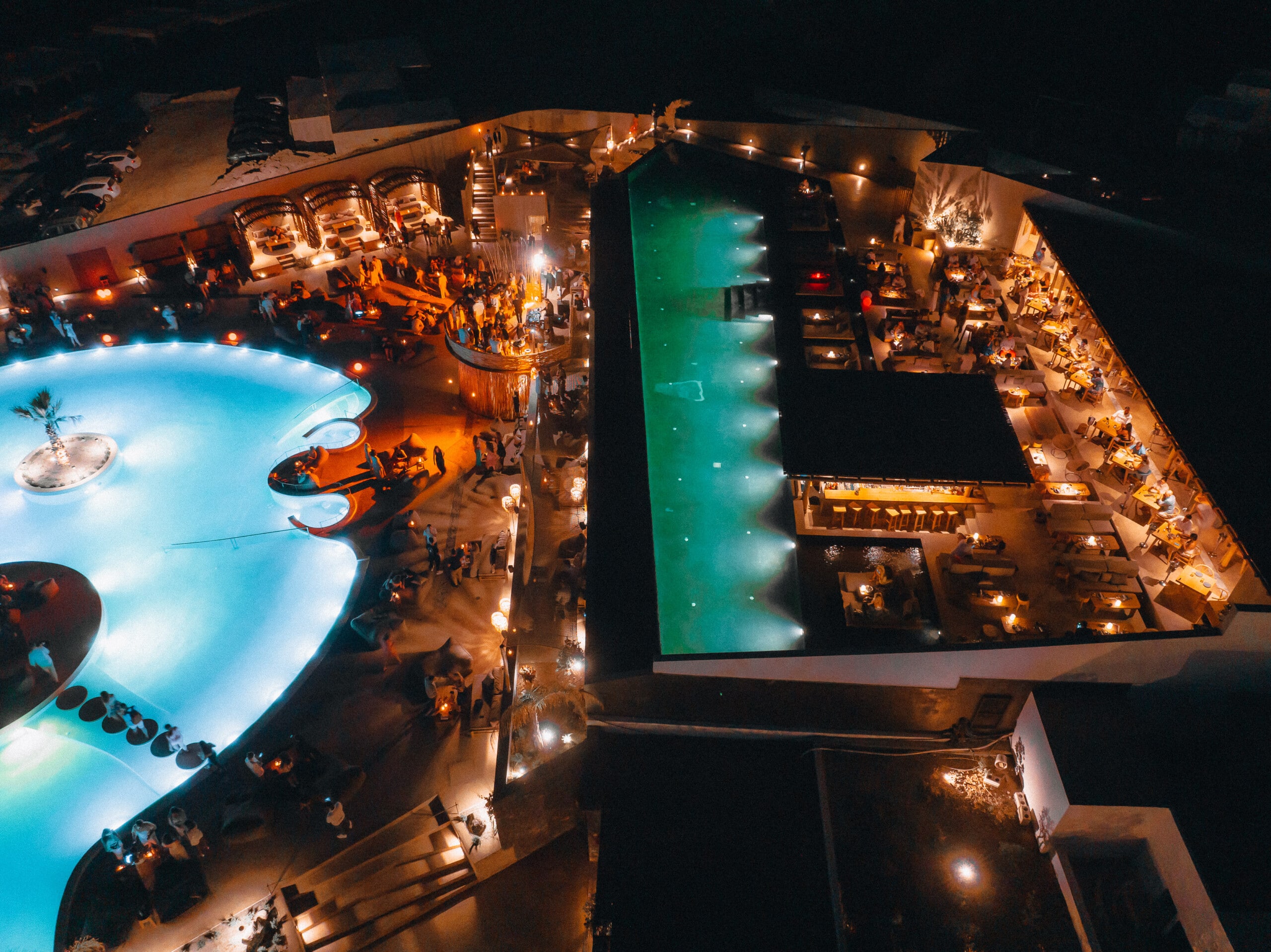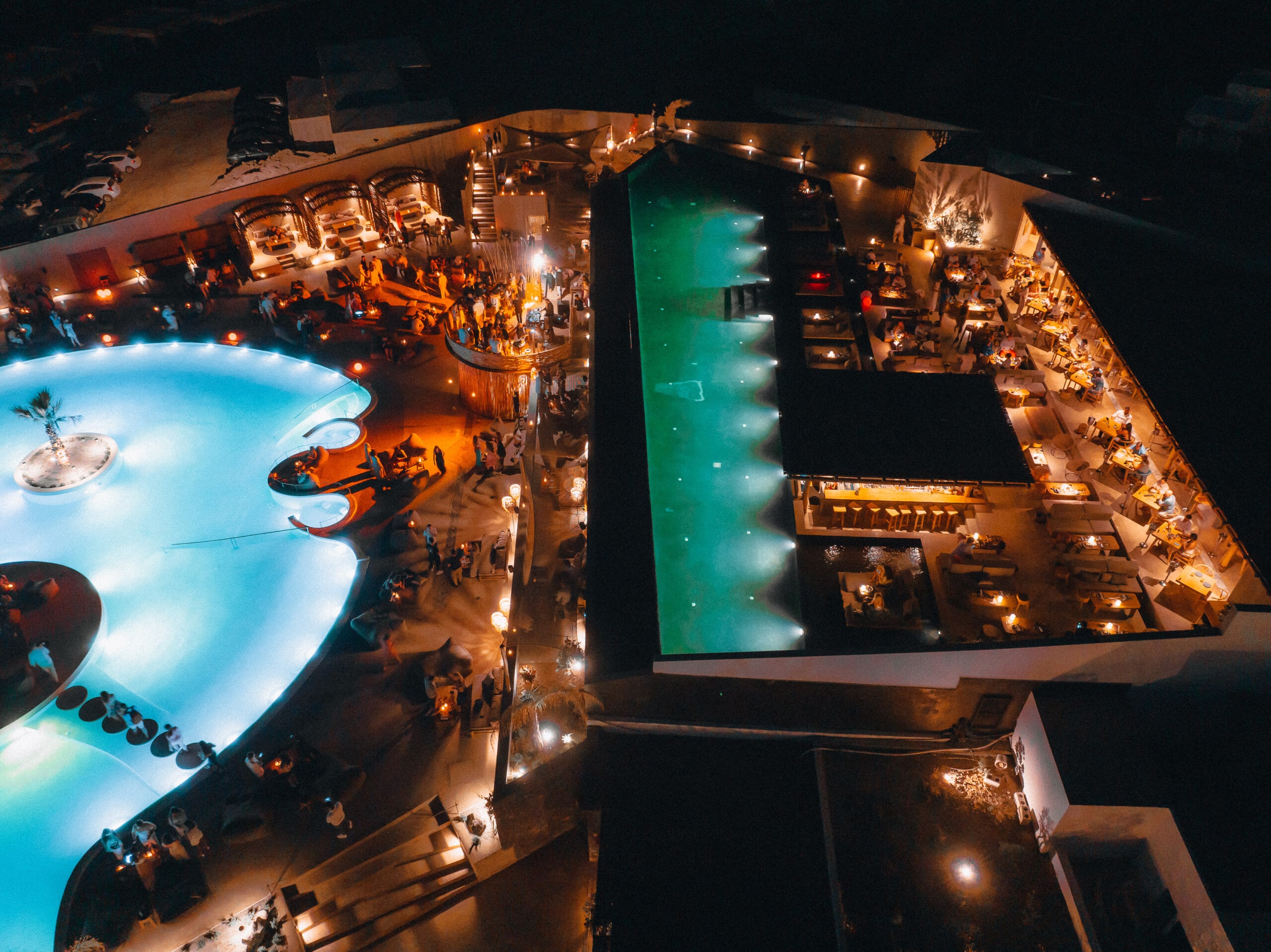 Events
Every Sunday, Pacman is organising the pinkiest event of Santorini. Thirsty Pink Sundays is a thematic, weekly event that is here to add to the party life of Oia. The Grande Pool area dons its pink gear, with pink decorations and menu and invites everyone to quench their thirst…in the pink way!
The dress code is not mandatory but highly recommended…The pinkiest the better!
If you are looking for more Parties and Live Shows in Santorini, check the lineup of Pacman's Music Events 2022.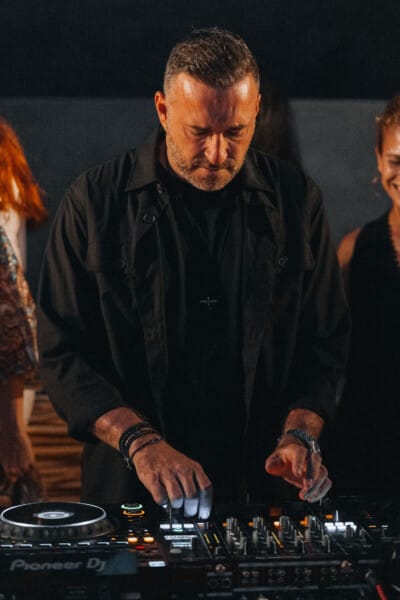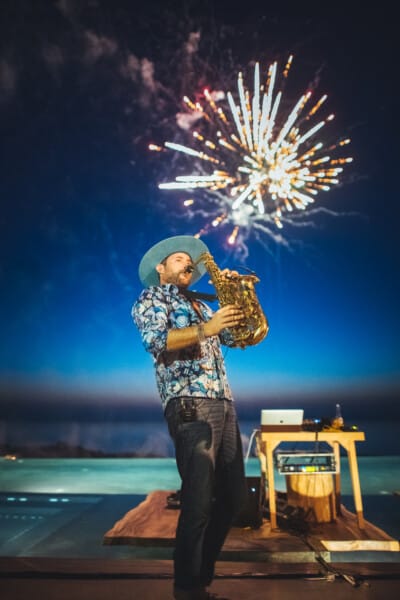 Reservations
For further information and bookings, you can visit Pacman or contact hostess@andronisarcadia.com