Andronis Fashion Stores have added its signature style of luxury to Santorini's boutique scene. Inspirational pieces signed by the latest generation of Greek fashion designers will put you straight into summer mood.
We think an outfit is more interesting when it enhances what the wearer has to say and provides opportunities for expression by curating the most unique, beautiful, and intelligent designs from around the world.
ANDRONIS LIT5
Andronis Lit5 presents fashion-for­ ward, bold garments that appeal to fashionistas with an eye for form and structure. Collections from present combine black and white garments, derived from a conceptual approach towards fashion design.
Known names in fashion hall such as Hannes Roether, Lost n' Found by Ria Dunn, Campomaggi bags, Alain Mikli. Ahlem and L.G.R eyewear provide casual but sophisticated street style looks.
All together are bound by high-end aesthetics at the main shopping pedestrian of Oia.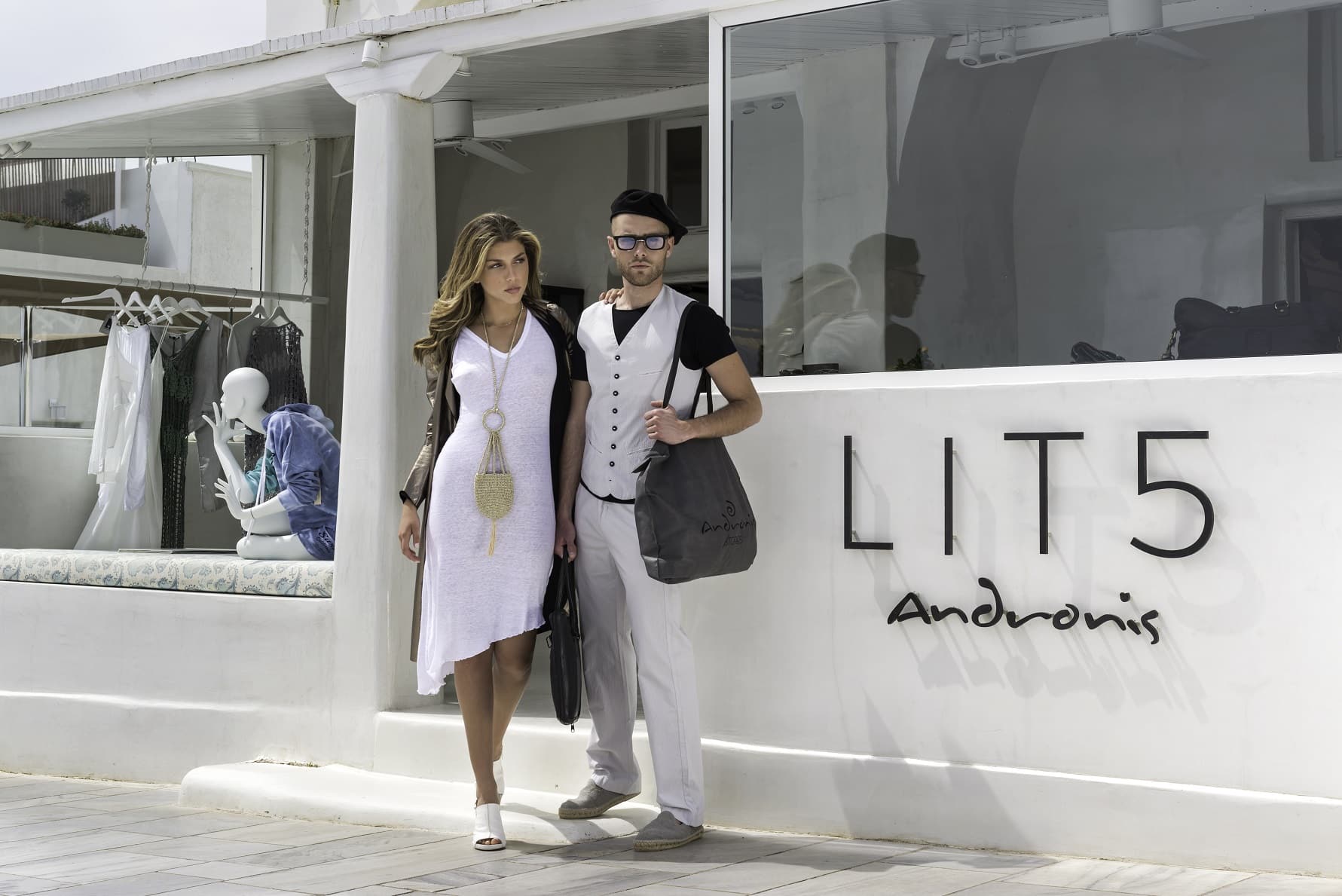 ANDRONIS SUN N' SEA
Andronis Sun n' Sea, located right next to our Boutique hotel at the main pedestrian of Oia, the ideal go-to hub for hand-picked, gorgeous beachwear and accessories for both genders.
Colorful creations by established brands as Raffaela D'Angelo, Anjuna, Jerome Dreyffuss, Camilla, and Melissa Odabash promise to exhilarate, inspire and simply make our customers feel wonderful under the Aegean sun.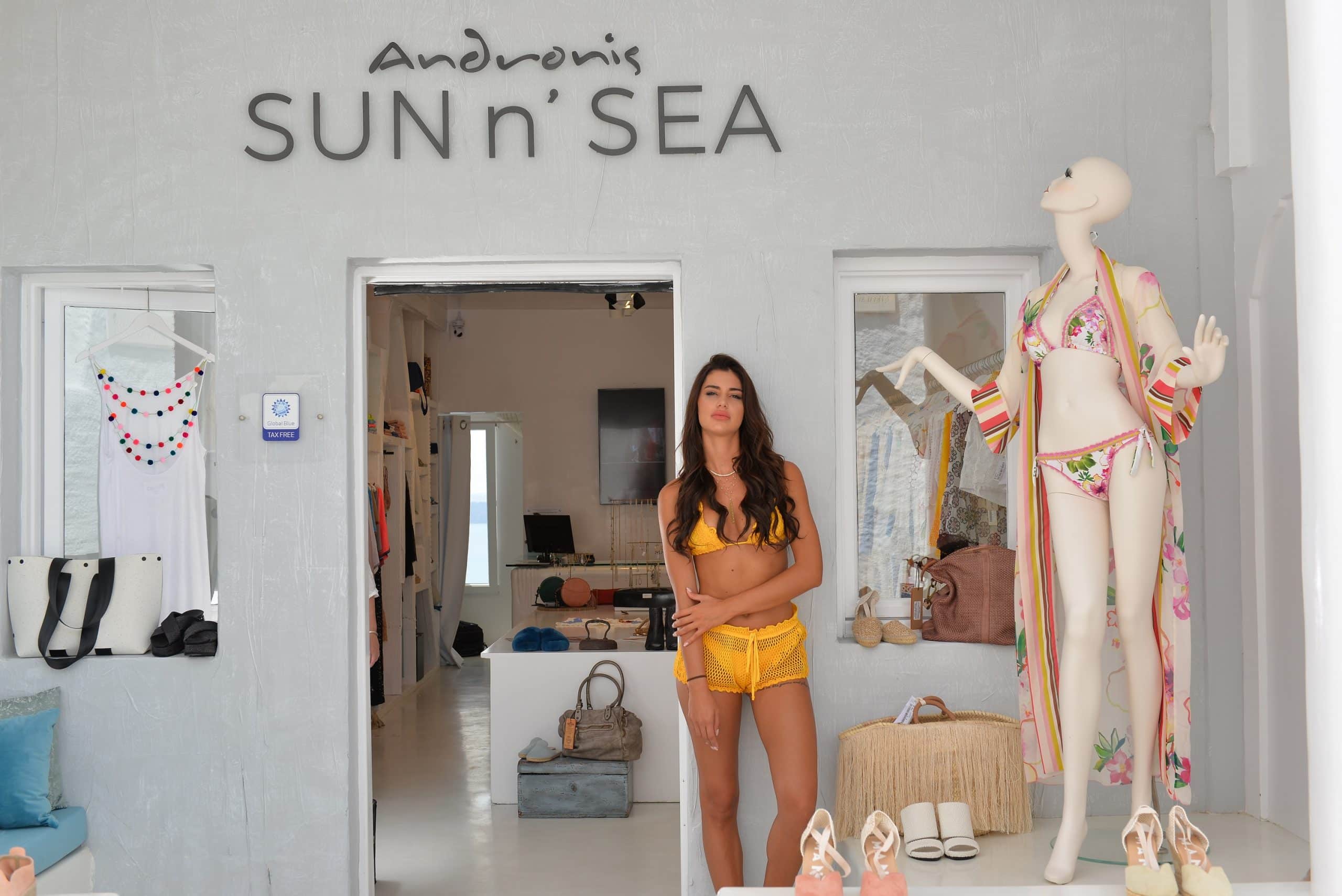 ANDRONIS MAJOR
Andronis Major has become a luxury destination that offers exquisίte collections from well·known Creek and international designers of clothing, shoes, and accessories. Visiting Andronis Major is Iike traνelling to the world's fashion capitals where quality meets luxury and design.
It's all about #FashionLovers: The personal touch and feel of the collections ensure that all our unique pieces perfectly match the taste and needs of our fashion-loving customers, both men, and women.
It's about #Metamorphosis: Α fashion fairytale written by top designers, such as Mary Katrantzou, Balmain , Stella McCartney, Zeus+ Dione, Chiara Βοni, loanna Kourbela exclusive and more.