Can you remember a typical day of your childhood? Probably not! But we are sure you can vividly recall a family trip. Family vacations not only create beautiful memories but is also a great way to break the routine of every day. They are opening your minds to new cultures, foods, and experiences.  Do you want your kids to experience the magic of family vacation in Santorini? Despite being a romantic destination, our island can offer unique opportunities for all ages. Take a look at our list of family activities and choose the ones that you and your beloved ones would enjoy the most.
ICE-CREAM AND LONG VILLAGE WALKS
When visiting Santorini, you couldn't miss the chance to watch the sunset in Oia and take a walk around the village. Stepping out of Andronis Arcadia Hotel, you and your young ones will be able to discover the beauty of Oia, before reaching its most crowded streets. You can buy a refreshing ice-cream or juice and enjoy the ambiance around you. On the other hand, if you would like to avoid the crowds, the best way to enjoy the sunset as a family is in Pacman Sunset Restaurant.
Apart from Oia, there are plenty of small and more traditional villages, like Pyrgos or Megalochori. Who wouldn't love some nice walks in narrow, traditional streets surrounded by white-washed houses?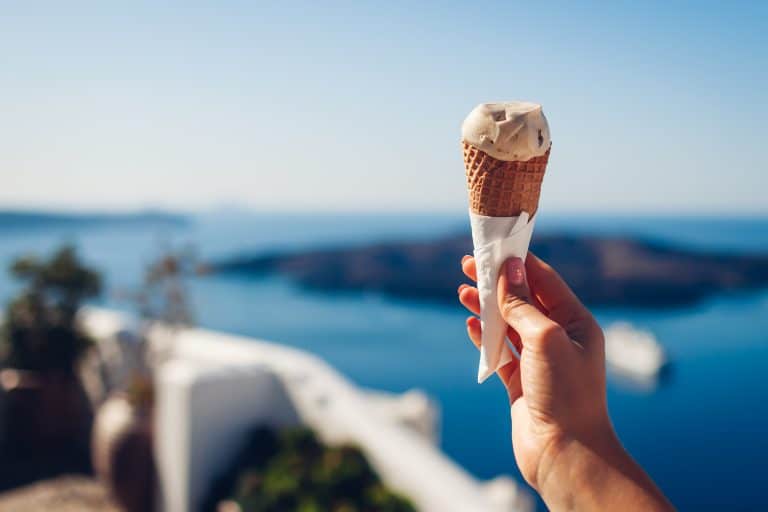 FAMILY COOKING
The purpose of the family cooking lesson is to deliver to its participants the history of the local dishes and the grandma's recipes as well as sharing the joy in eating altogether. Cooking is a great experience for kids of all ages, creating skills and strengthening the bonds of the family members. The classes take place in our family-friendly hotel Andonis Concept. In order to guarantee a perfect family experience, our chef will choose the suitable tasks for each one of you.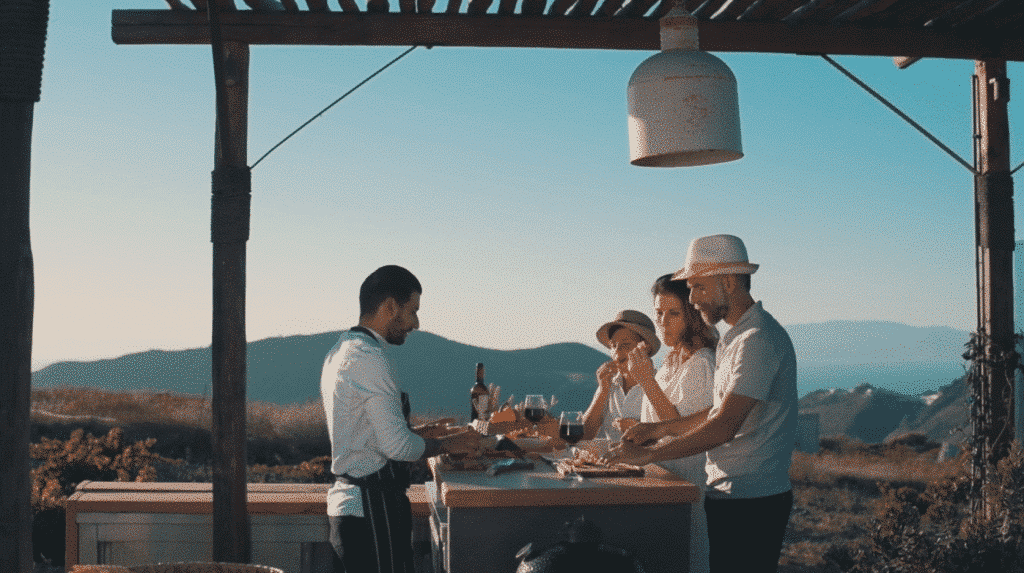 SPORT ACTIVITIES
When it comes to sports activities, we can suggest plenty of them. If you are keen on adventurous experiences, water sports in Perivolos Beach would be a great option. If you prefer the tranquility of your hotel, you can take family Yoga classes in Andonis Concept in front of beautiful scenery, overwatching the infinite blue. Another option for our active young friends is using our tennis court to spend some hours of quality time with their parents and/or siblings.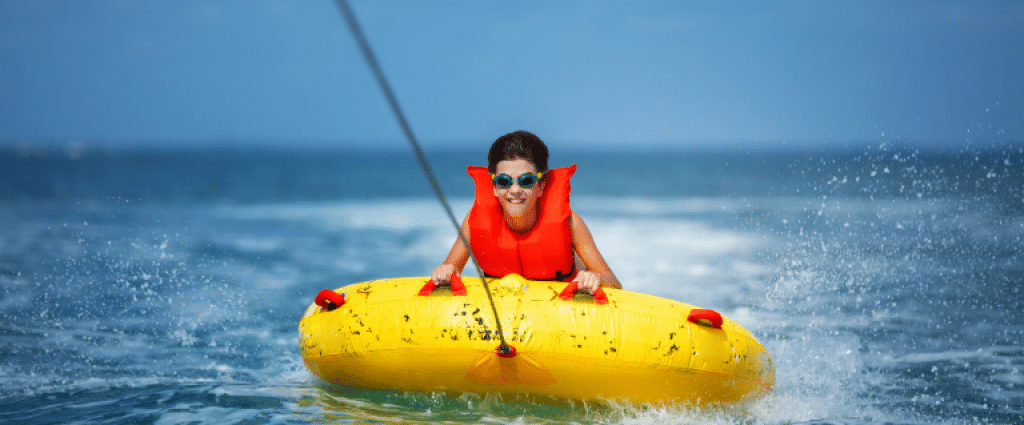 OPEN-AIR CINEMA
Maybe when you go on vacation, going to the cinema, is not the first thing that pops into your mind, but in this case, we advise you to reconsider. Open-air cinemas are becoming more and more trending in Greece over the years. The reasons behind that are people's love for movies and of course, the good weather, that allows such activities throughout most of the year. As you can see in the photo, the ambiance is truly magnificent and we promise, your whole family will love it. (The movies are in English version.)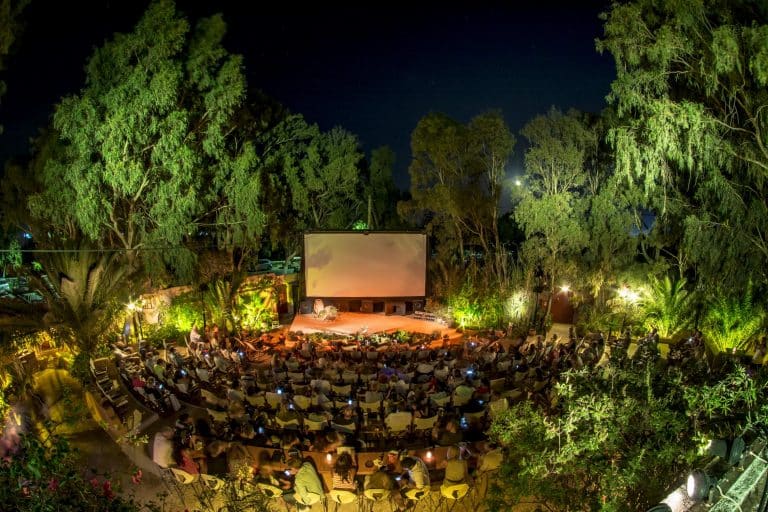 HIKE FROM IMEROVIGLI TO SKAROS ROCK
Have you heard of the famous Caldera Hike? It's a trail from Fira to Oia that offers stunning views. The whole route is about 10km (6.5 miles), so what we suggest as a family activity, is a small morning hike from Andonis Concept in Imerovigli, to Skaros Rock. The Rock of Skaros is a large rock that during medieval times was a fortress and a settlement was built around and on it. You can still see some of the ruins today if you go up the rock or you can choose to walk around it as an easier option.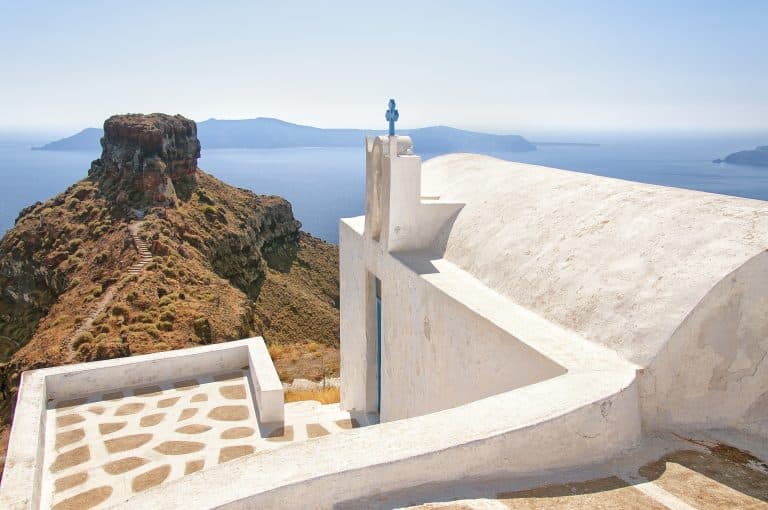 TAKE A TOUR OF THE VOLCANO
Natural phenomenons always excite children and teens, so can you imagine walking with them on a volcano? Around 1500BC, there was a big volcanic eruption that shaped the famous "Santorinian caldera". This volcano now stands still and "sleeping" as a sole island next to Santorini. You can access it in a boat and have a guided tour around its crater. It is a totally safe and interesting experience so we would advise you not to miss the chance to visit it. It will be the highlight of your family vacation in Santorini.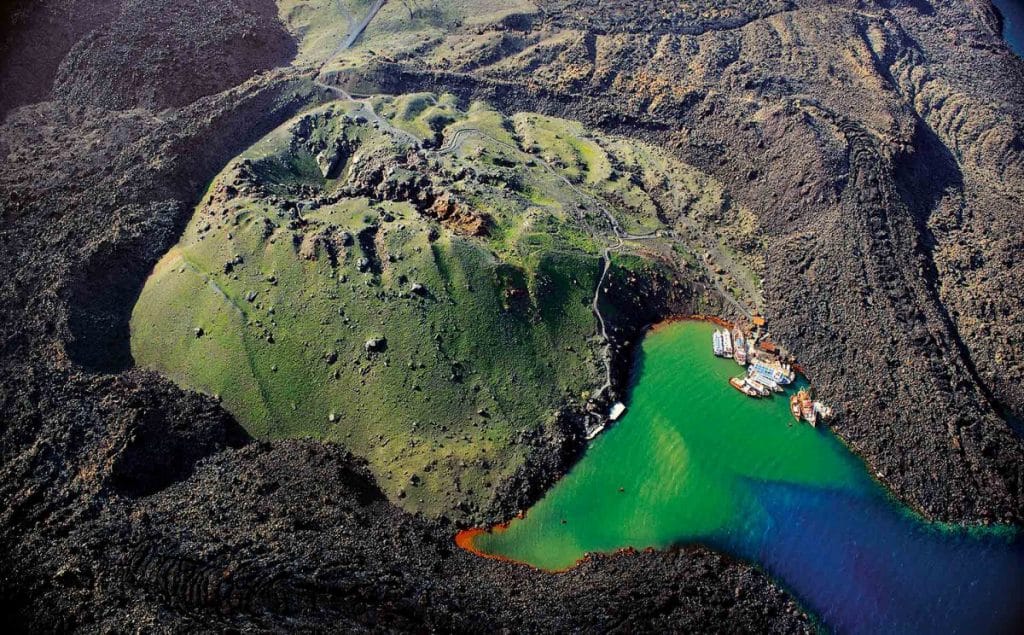 SYMPOSION MUSIC & MYTHOLOGY
Symposion is a cultural center that hosts a broad range of activities and performances inspired by the nine muses of the arts. It offers guests a unique experience through interactive tours, workshops, vintage instrument exhibitions, and original performances. Symposion's programming caters to adults and children, the local community, and global travelers alike.
The alternatives on such a beautiful island are endless, so it's up to you to create family experiences that can be treasured forever. Take a look at all the family activities we offer in Andronis Concept Wellness Resort and check our video for further inspiration.