1) WINDING PATHS AND TOWERS
Just 12km from Fira, Emporeio is the island's biggest village. This hinterland settlement served to protect locals from pirate raids in the Middle Ages, which explains the Kasteli, a castle settlement at its heart with tall walls to keep social and economic activity hidden.Also visit Goulas Tower, dating back to the 15th century, the church of Agios Nikolaos Marmaritis with its gorgeous marbles, Metamorfosi church to see its impressive seashell mosaic – and discover intriguing architecture all around.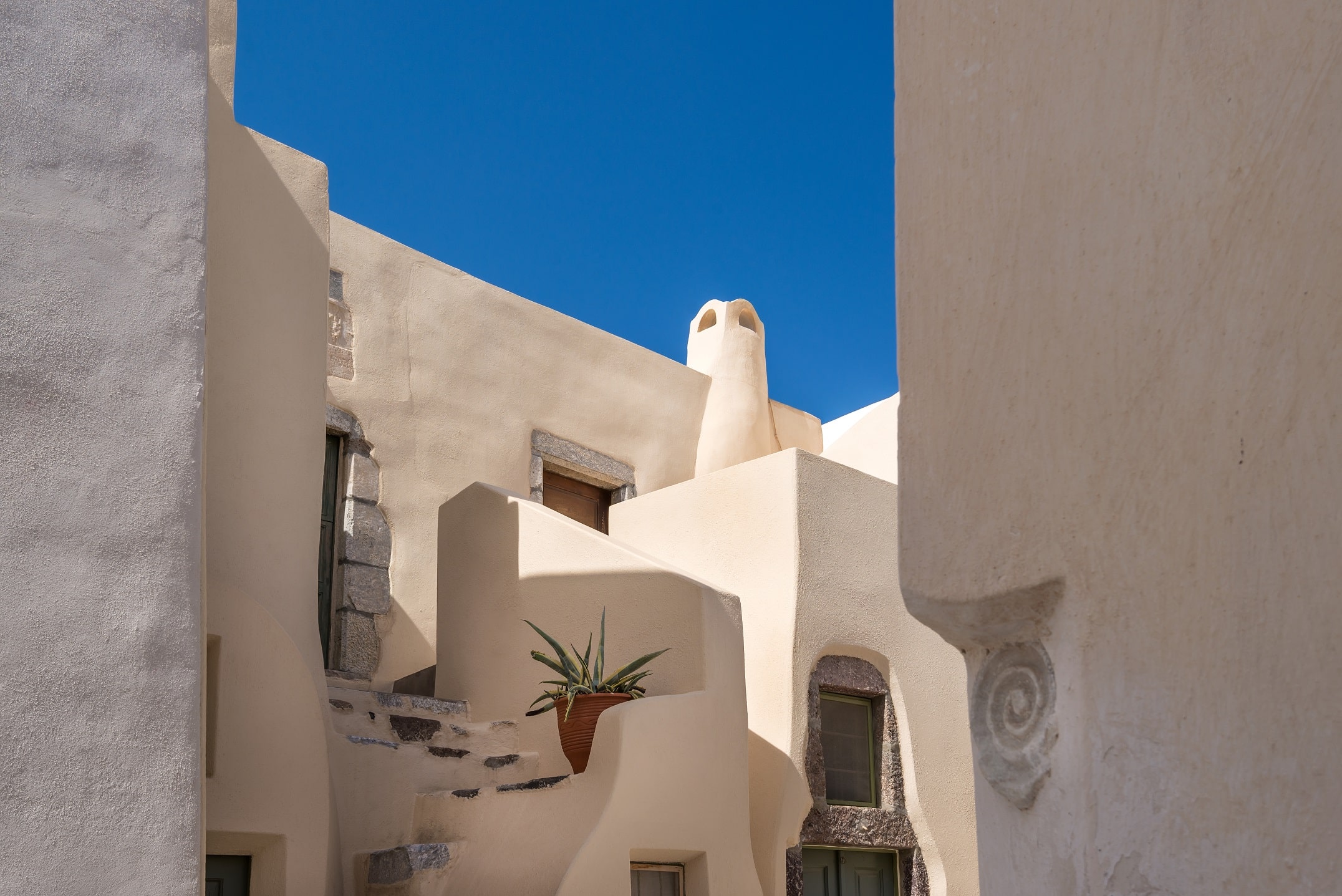 2) LIFE WITH THE VOLCANO
Santorini boasts the only inhabited caldera in the globe. The island's shape is telling in the extent of damage caused by a 17th century BC explosion. Nea Kameni and the islets seen from the slopes of Imerovigli, Fira and the rest of the west coastline used to be part of a larger, unified island before disaster stroke. Yet, this geological particularity was responsible for the large pumice deposits that used to bring in much of the island's income. What's more, this is why we can now sunbathe on stunning red and blackbeaches that look right out of a sci-fi film – including Perivolos, Red Beach and WhiteBeach – a secluded lunar landscape in black, white and blue.
3) DISCOVERING THE OLD HARBOUR
Hidden away underneath Fira is Gialos, the island's old port. Today, it serves only cruise ships, and is where you can hop on a cable car to Fira – very useful for those who cannot walk the 588 steps uphill, which take most about half an hour. Looking suspended above the sea, Gialos hides unique caved houses chiselled into the rock as well as mysterious caves formed by erosion. Straight out of the pages of a fairy-tale, it's worth heading downhill for.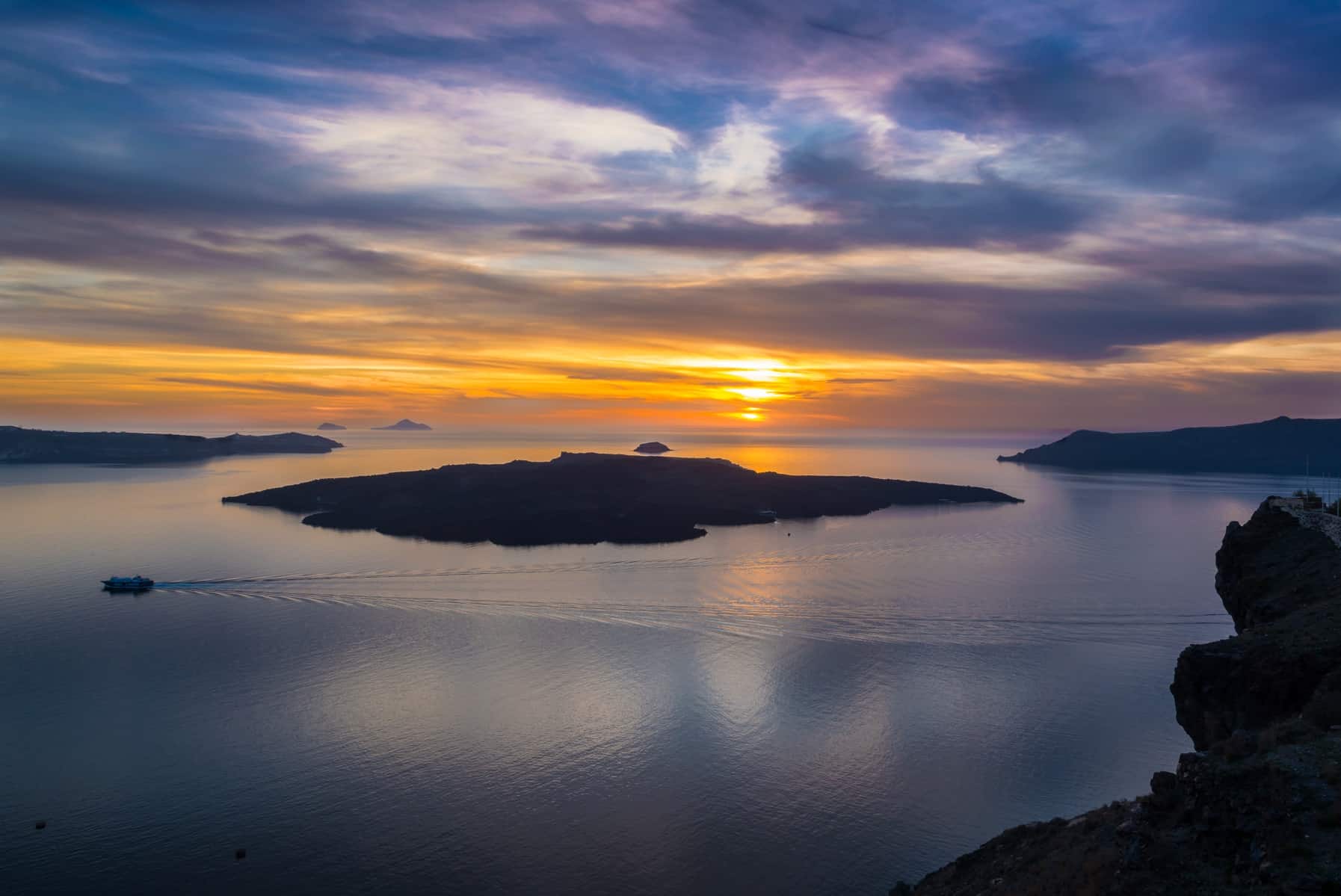 4) THE LOST CITY OF ATLANTIS
Santorini's volcano has inspired artists and scientists alike to explore its singular properties. Along with archaeological evidence from Akrotiri, an ancient city that was abandoned when the volcano erupted, they have inspired theories of the island being the location of the legendary lost city of Atlantis. The Hellenic Centre for MarineResearch concluded that even if Santorini is somehow linked to Atlantis, it is difficult to find evidence in the bottom of the sea. However, the experience of a visit to Nea andPalea Kameni islets is not to be missed: you can see steam emitting from the depths of the earth and swim in warm, sulphur-rich waters.