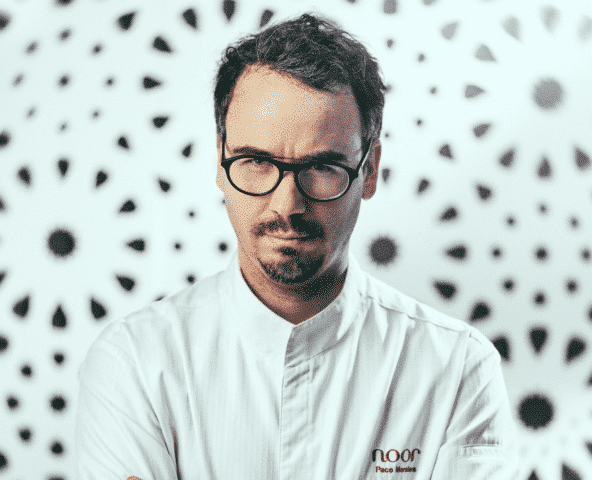 Paco Morales
NOOR

Restaurant
The Event
Culinary excellence meets history and culture at this unique event in Throubi Restaurant…
About the Chef
In front of Spanish gastronomy, Paco Morales, a member of a family focused on hospitality body and soul, inherits the love of the trade.
In 2010 he obtained his first Michelin star with his restaurant "Paco Morales" in Bocairente.
His large project, NOOR, opened on March 17, 2016, in his hometown Córdoba. 
A gastro cultural project in which Andalusian cuisine is reinterpreted.
Carrying out a work of historical recovery and arduous study on the gastronomy of Al-Andalus. Rated the blend of the three cultures, which is undoubtedly the basis of the great Andalusian cuisine.
Two Michelin stars in just over three years, and the almost unanimous support of customers, colleagues and critics, endorse this work of culinary research through the history of cooking.