The island of romance and sweeping vistas that has captivated the world for so long, Santorini is truly a place where dreams are made of. While views and vibes are enough to sate your soul, it is the food that will make you fall in love with the island a new, in a way you never imagined. And some of the most indulgent meals on the island are to be had at the 5 best restaurants in Santorini by Andronis, scattered around the island's most iconic spots. Prepare your taste palates for something extraordinary and go full-on bon viveur!
Andronis restaurants are part of the Andronis brand that has become synonymous with an elevated form of luxury travel that reimagines and redefines the modern concept of hospitality.
Restaurants Lycabettus, Lauda, Throubi, Beefbar and Pacman Sunset Restaurant are all found in different parts of Santorini with each offering a different dining experience and cuisine. Without further ado, these are some of the best restaurants in Santorini that carry the signature of Andronis.
Lycabettus – In Andronis Luxury Suites, Oia
Located in Oia, Lycabettus Restaurant is known for its breathtaking edge-cliff location, and the panoramic views it offers. As far as romantic spots go, it doesn't get much better than this. Meanwhile, executive Chef Christos Karagiannis cooks up a fine-dining storm with his high-end culinary menu that consists of modern Greek cuisine with a creative twist where dishes are beautifully presented, adding a visual element to the whole experience. Lunch is more comfort-oriented whereas dinners are more epicurean, featuring degustation menus if you can't make up your mind à la carte. Bring on the bubbles with the exclusive Champagne Degustation menu available for dinner only. The restaurant also has an impressive cocktail menu, featuring both classic and signature cocktails that will tingle your taste buds.


Lauda – In Andronis Boutique Hotel, Oia
Lauda Restaurant is also nestled in Oia, the most popular village on the entire island. The restaurant offers a stunning view of the caldera, the volcanic crater that Santorini is famous for. The menu at Lauda is curated by Michelin Star Chef Emmanuel Renaut, and features Mediterranean cuisine with a focus on fresh, local ingredients. Here, you'll be treated to a dizzying array of succulent dishes that are inspired from the land we reside in, using the staple products of Santorini in ways you've never tried before. Feast in a tantalizing world of flavor that is both extraordinary and wholesome. Pair your meal with some of the most premium local and international wine labels from Lauda's considerable wine list and surrender to a feeling of total indulgence.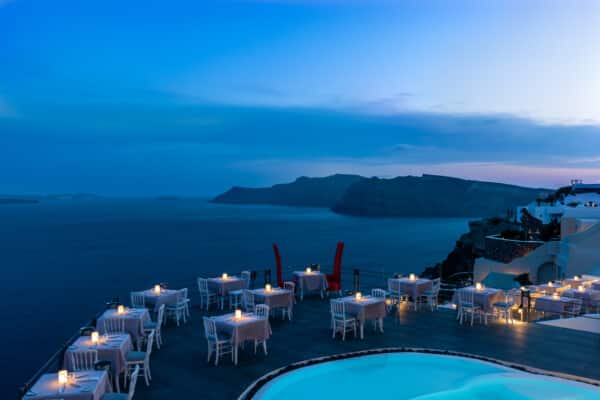 Throubi – In Andronis Concept Wellness Resort, Imerovigli
Throubi Restaurant is situated in Imerovigli, on a striking terrace whose views will ignite a fire in your soul. Throubi features a series of perfectly balanced nutritional dishes inspired by traditional Greek cuisine with a modern twist; courtesy of Head Chef Charalampos Koukoudakis. The menus represent a celebration of Santorinian gastronomy, made with freshest, local ingredients, while the restaurant prides itself on its homemade breads. Go for the full experience with the Dinner degustation and Panorama menus that take you through one wave of flavor after another and are likely to induce many 'oohs' and 'aahs' along the way. Elevate them further by adding one of Throubi's handpicked selection of wines from Santorini's most celebrated producers for the ultimate flavor pairing experience.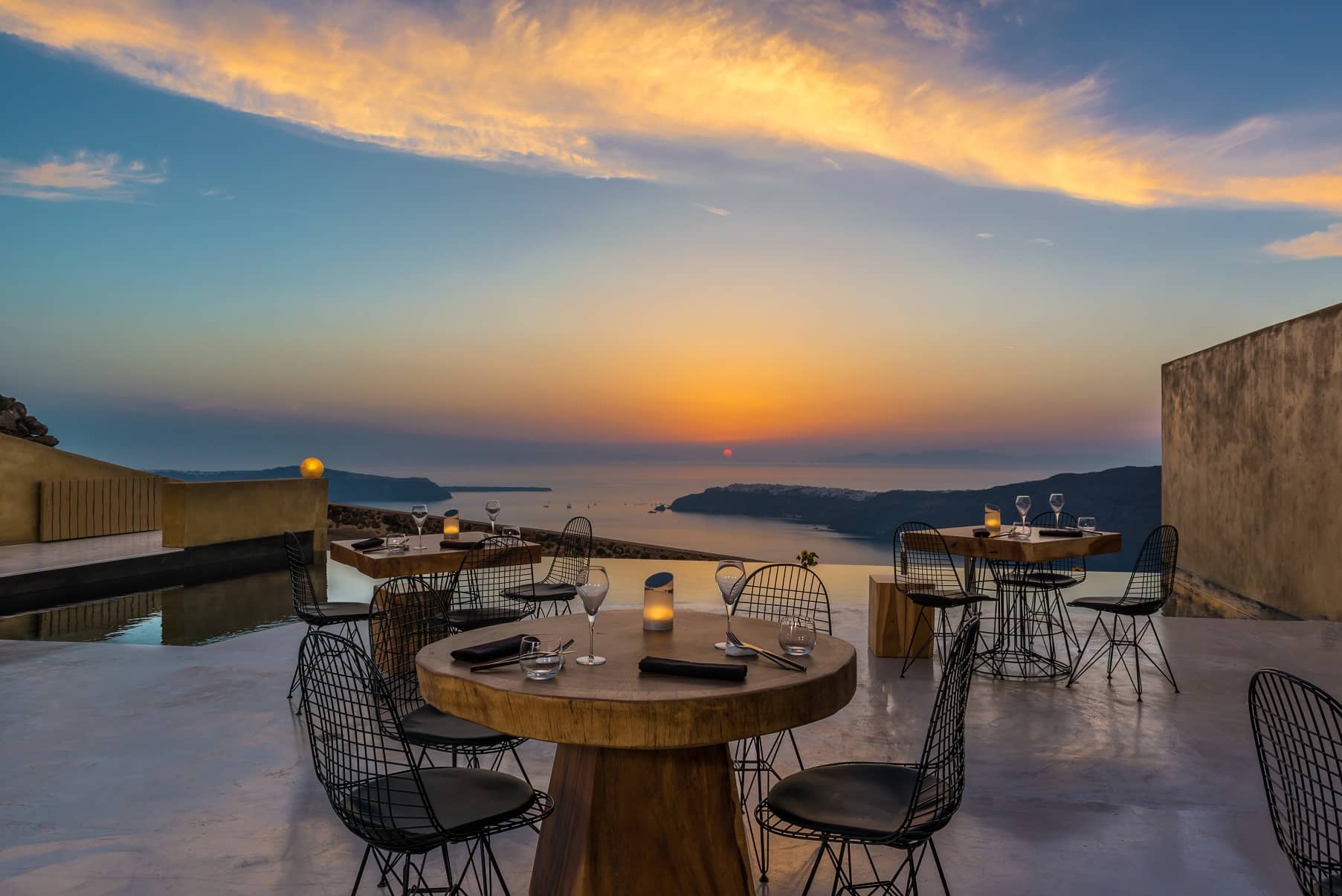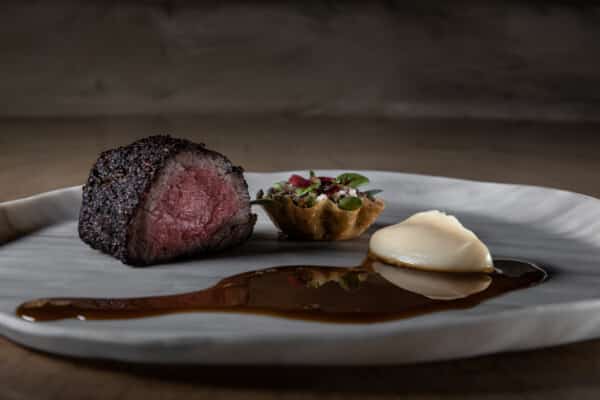 Beefbar – In Andronis Arcadia, Oia
Andronis' Beefbar Restaurant in Santorini brings you a niche dining concept, all the way from Monte Carlo. Landing in the heart of Oia, Beefbar boasts an exceptional meat selection and expertly prepared dishes. Chef George Kyrtsallidis and his menu at Beefbar is a carnivore's dream, with a variety of premium beef cuts from around the world, including Wagyu beef from Japan. At Beefbar you'll find an array of tastes from the most popular cuisines from around the world, as well as iconic plates and desserts. In addition to the exquisite beef dishes, Beefbar also offers a selection of seafood options and vegetarian dishes, ensuring that there is something highly satisfying for everyone on the menu. Elegance and high-end service beckon guests to this superb dining experience that ensures an unforgettable culinary journey.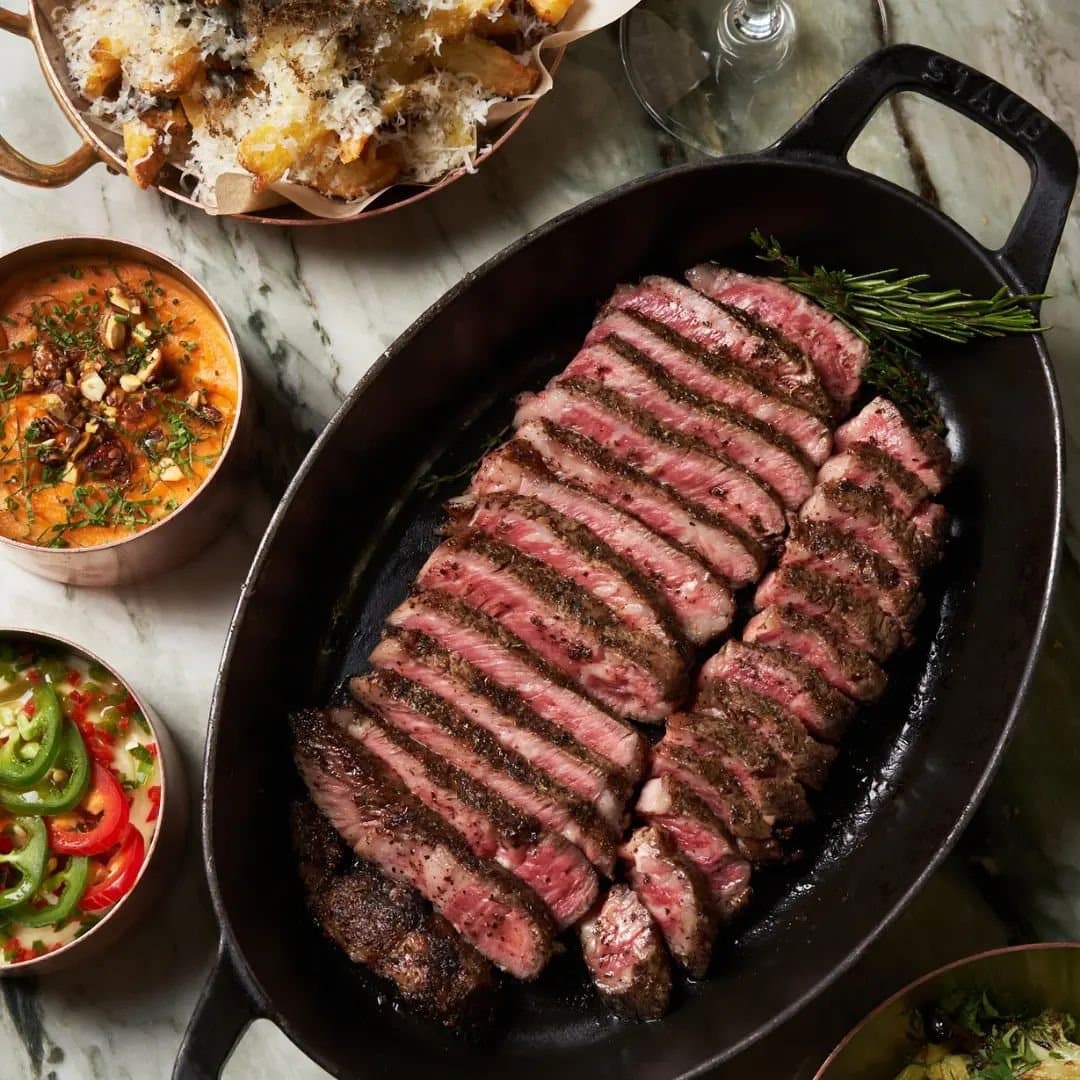 Pacman Sunset Restaurant – In Andronis Arcadia, Oia
Pacman Sunset Restaurant may be playful but you won't have to chase any ghosts around to munch on something. You'll chase your senses instead… Earthy architecture meets fine dining while the unspoiled views of Oia's sunsets will make you weak at the knees. The friendly and knowledgeable waitstaff and skilled chefs are dedicated to providing an unforgettable dining experience for every guest. And what an experience that is. Executive Chef Stefanos Kollimadis does not disappoint. If you're into sushi, you've lucked out as Pacman's techniques and credentials are robust. It also does Mediterranean flavors just as well, if that is your inclination. A separate pool bar menu is available too, since Pacman's location on prime Santorini turf lends itself to extending your moments here to an all-day extravaganza of enjoyment.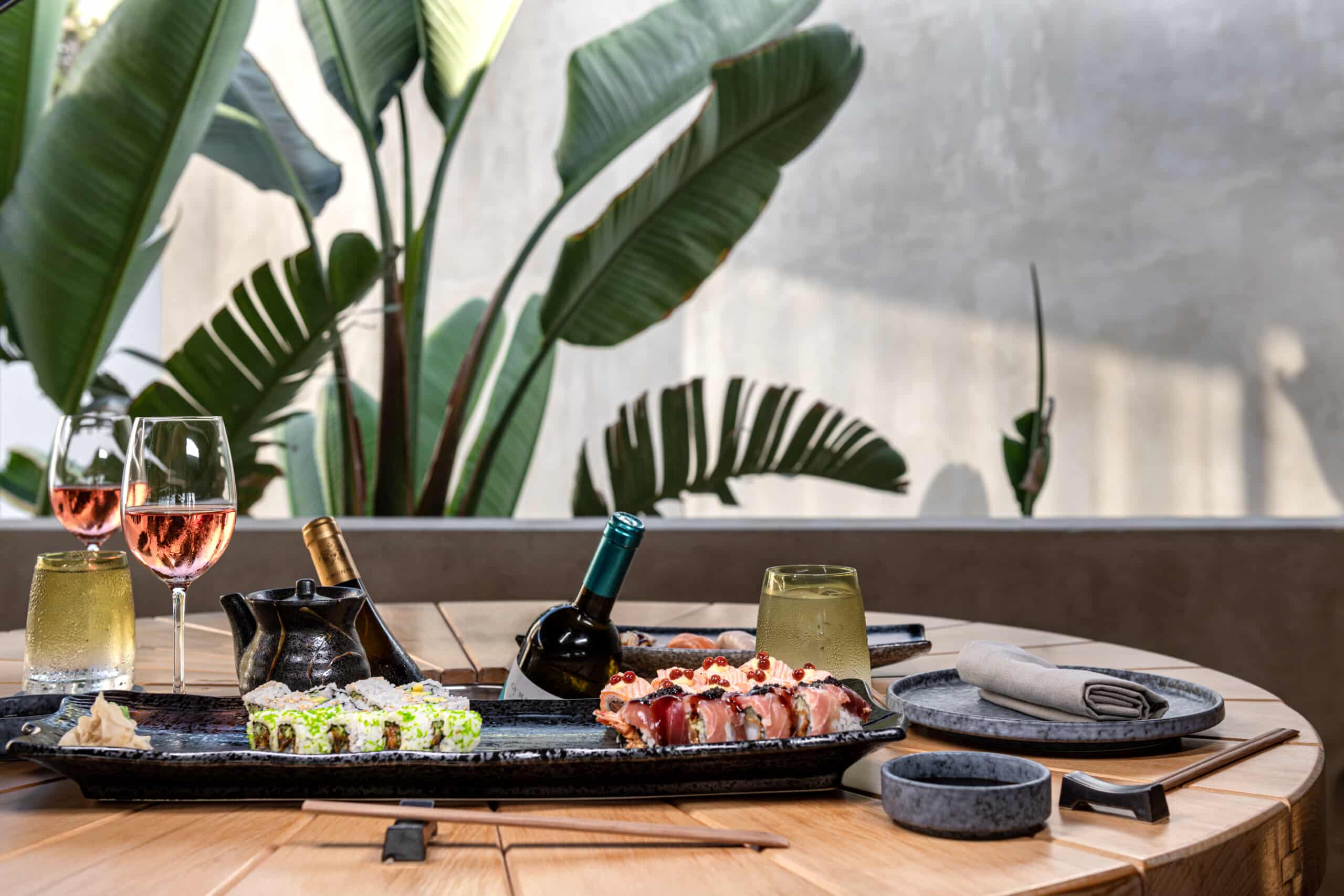 Andronis' five above-mentioned culinary venues are among the best restaurants in Santorini, offering some of the finest dining experiences on the island. Each restaurant has its own unique atmosphere and cuisine, making it a great choice for different occasions and tastes. Whether you're looking for a top-of-the-line romantic dinner with a striking view, a creative twist on traditional Greek cuisine, or simply the epicurean pleasure of savoring Santorini and the world, Andronis restaurants are certain to please your palette and leave you longing for more.