April is here! We are 4 months into the year and it seems unbelievable. Days fly in so fast, finding most of the world in another lockdown. Normally, in April you could already visit Greece and spend your days and nights exploring the beautiful island of Santorini! Even if this April finds us apart, we won't give up on providing you with marvelous experiences. This is why our Mixologist, Dimitris Kosaras, prepared for you, two easy and super refreshing cocktail recipes to try at home! Let's check them out:
LYCHEE HIBISCUS ROYALE
TYPE: ELEGANT & REFRESHING || SERVED IN: CHAMPAGNE GLASS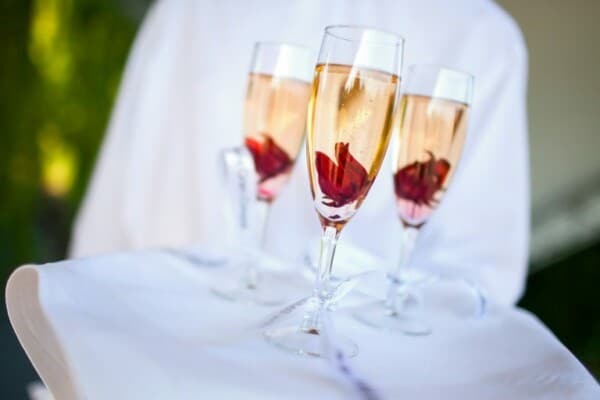 INGREDIENTS
Brut champagne or Prosseco (150 ml)
Lychee liqueur (2 tsp/10ml)
Hibiscus Flower in syrup
METHOD
Start by placing 

the Hibiscus Flower from your syrup into a champagne glass.

As a second step, fill up your glass with bubbles of your choice (champagne or Prosseco). Do you notice that the flower starts to bloom into the bubbles? Then you are doing it right!


As a finishing touch, add 2 teaspoons of Lychee liqueur on top and your luxury cocktail is ready!
SUMMERTIME
TYPE: LIGHT & RELAXED || SERVED IN: COCKTAIL GLASS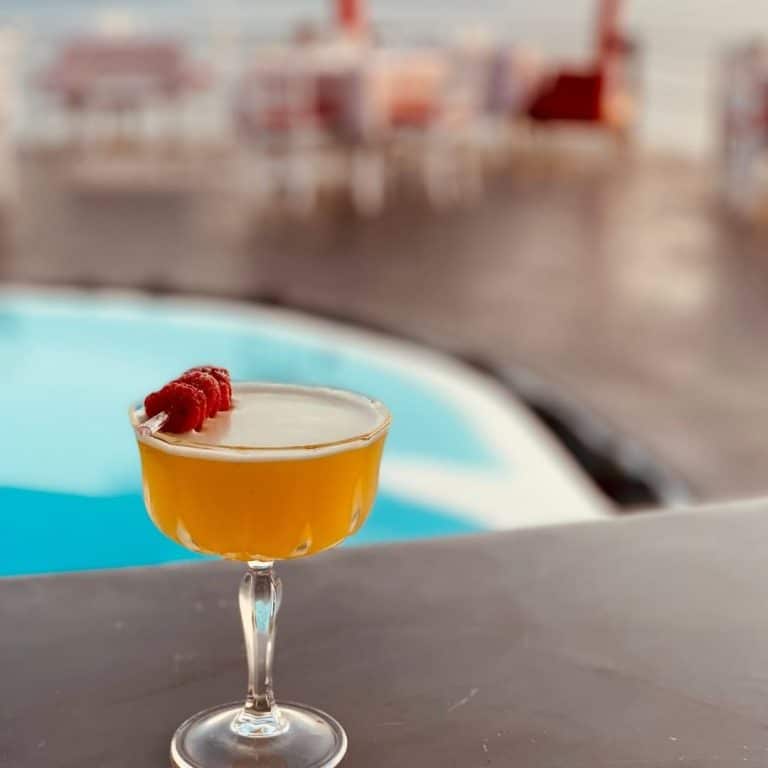 INGREDIENTS
Light Rum (40ml)
Aperol (15 ml)
Pineapple juice (30 ml)
Passion fruit purree (20 ml)
Fresh lime (10 ml)
METHOD
This cocktail recipe is a quite simple one.

First, you need to add all of the ingredients to a shaker full of ice and shake vigorously for 10 seconds.
Then double strain it in a cocktail glass with ice.

If you want to go the extra mile, just garnish with fresh pineapple slice & gooseberries.
Time to invite your beloved ones, make them a fancy cocktail and get the relaxing feeling of vacation!
We promise, everybody will love them (and you too). Don't forget to send us your photos!
You don't feel confident about your mixology skills? Maybe you should try your baking with these sweet recipes. Not sure about that either? Just take a look at our fine dining restaurants.