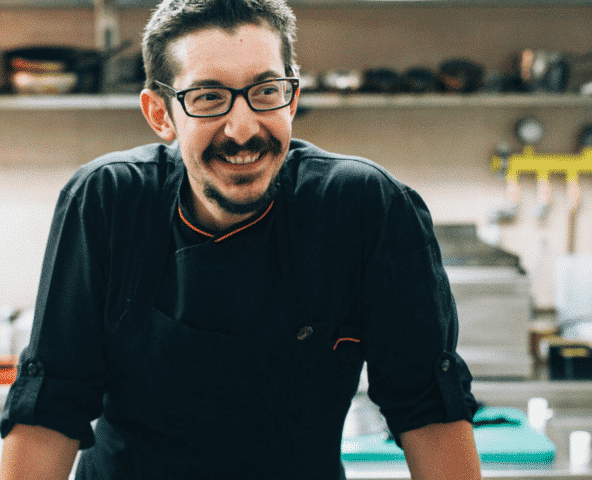 Alexandros Tsiotinis
CTC

Restaurant
The Event
Chef Alexandros Tsiotinis invites you to a glorious gastronomic experience at Lauda Restaurant…
About the Chef
Returning to Greece in 2010, he took over the Perivoli restaurant in Santorini and then served as Executive Chef of the Elounda Peninsula Hotel in Crete for 3 years. In 2012 he wins his first Golden Cap for the Calypso restaurant. In 2015 he was distinguished with 1st place for the Mediterranean zone in the international competition S. Pellegrino Young Chef of the Year.
In 2015 he opened CTC, at the same time, he started "Rolling Stove in the fields: Consulting, Private Dining, Events and Master Classes" imparting his knowledge, enthusiasm and inspiration.
The 1-Michelin starred Chef likes to liken cooking to painting. As a lover of colors, he parallels an empty plate with a white canvas, which he expects to "fill" with genius and creativity. The chef aims with his creations to "invite" his guests, as he prefers to call CTC customers, to a gastronomic journey where aromas, textures and flavors alternate harmoniously and unabashedly.