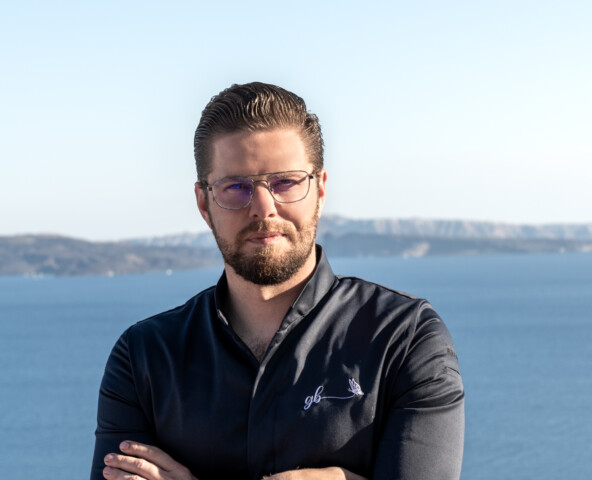 Grégoire Berger
Ossiano at Atlantis

Restaurant
The Event
On the 28th and 29th of June, Chef Grégoire Berger will take over the kitchen of Lauda Restaurant.
Join us on a fascinating gastronomic journey.
About the Chef
A native of Versailles, Paris, Chef Gregoire was raised in the Morbihan region of Brittany in France where he has been graduated from the CFA, in Vannes, the prestigious culinary institute. It is no coincidence that Gregoire has become a chef... In Brittany where lands meet the sea, he quickly became accustomed to good food and cooking whilst spending time with his mother and grandmother in the kitchen. An outstanding and diverse career, including other roles at several acclaimed Michelin star restaurants in France to large luxury resorts around the world, also working his craft under Pastry Chef Gilles Marchal and Chef Michael Nave, the right arm of Pierre Gagnaire, and Head Chef of Balzac ***. Since 2014 he is the mastermind of the iconic underwater restaurant, Ossiano at Atlantis, The Palm, Chef Berger drives the menu creation and restaurant operation, whilst overseeing a large team. His eye for detail and innovative and beautifully crafted dishes keeps the restaurant on the culinary forefront, with Ossiano being considered one of the most premium fine dining venues, in the region, but also one of the fastest-growing gastronomic destinations anywhere on the planet. Chef Berger has set the precedent for the culinary scene in Dubai with his innovative ideas and use of exceptional techniques and quality ingredients, which have played a major role in him being heralded as the most acclaimed chef in the city, earning more awards than any other chef over the past four years.