It's already mid of December and another year is slowly coming to an end. While we are preparing for the next season to come we miss so much having you with us and treating you with the best delicacies. This is why in this article we gathered 2 Christmas desserts recipes from our pastry team and 1 Greek traditional alcoholic drink recipe from our Bar Manager, Dimitris Kosaras.
Christmas Spice Cake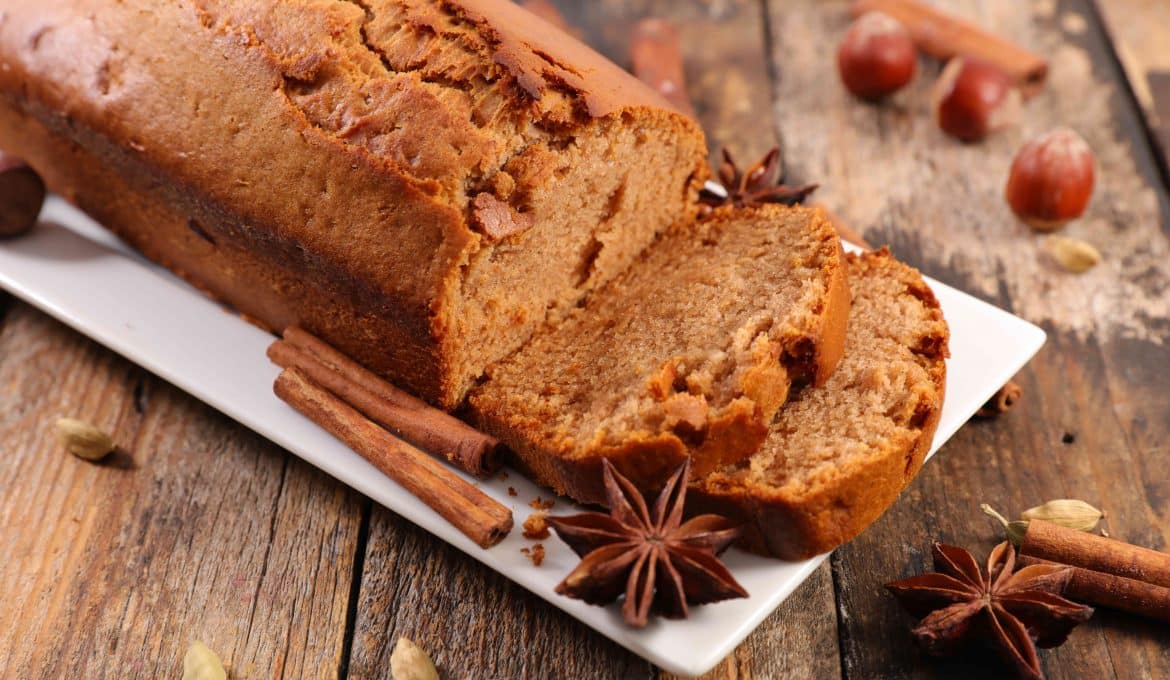 Ingredients
Honey 100g (1/2 cup)
Milk 30g (2tbsp)
Cinnamon powder 2g (1/2 tsp)
Nutmeg 1g (1/4 tsp)
Grated cloves 1g (1/4 tsp)
Vanilla 1g (1/4 tsp)
Grated ginger 1g (1/4 tsp)
Orange zest 2pcs
Wholemeal flour 70g (2/3 cup)
Flour for all uses 30g (2 tbsp)
Baking Powder 7g (1+3/4 tsp)
Crystal sugar 20g (1/4 cup)
Eggs 70g (approx. 2 small eggs)
Method
Using a hand whisk, beat the eggs with the sugar in a bowl.
Add the honey and then the milk.
Finally add each powder gradually by shifting it. (The mix doesn't need a lot of stirring)
Butter and flour your cake pan.
Bake in 150οC (300οF) in a "fan-forced" program for 45 minutes.
Spiced Hot Chocolate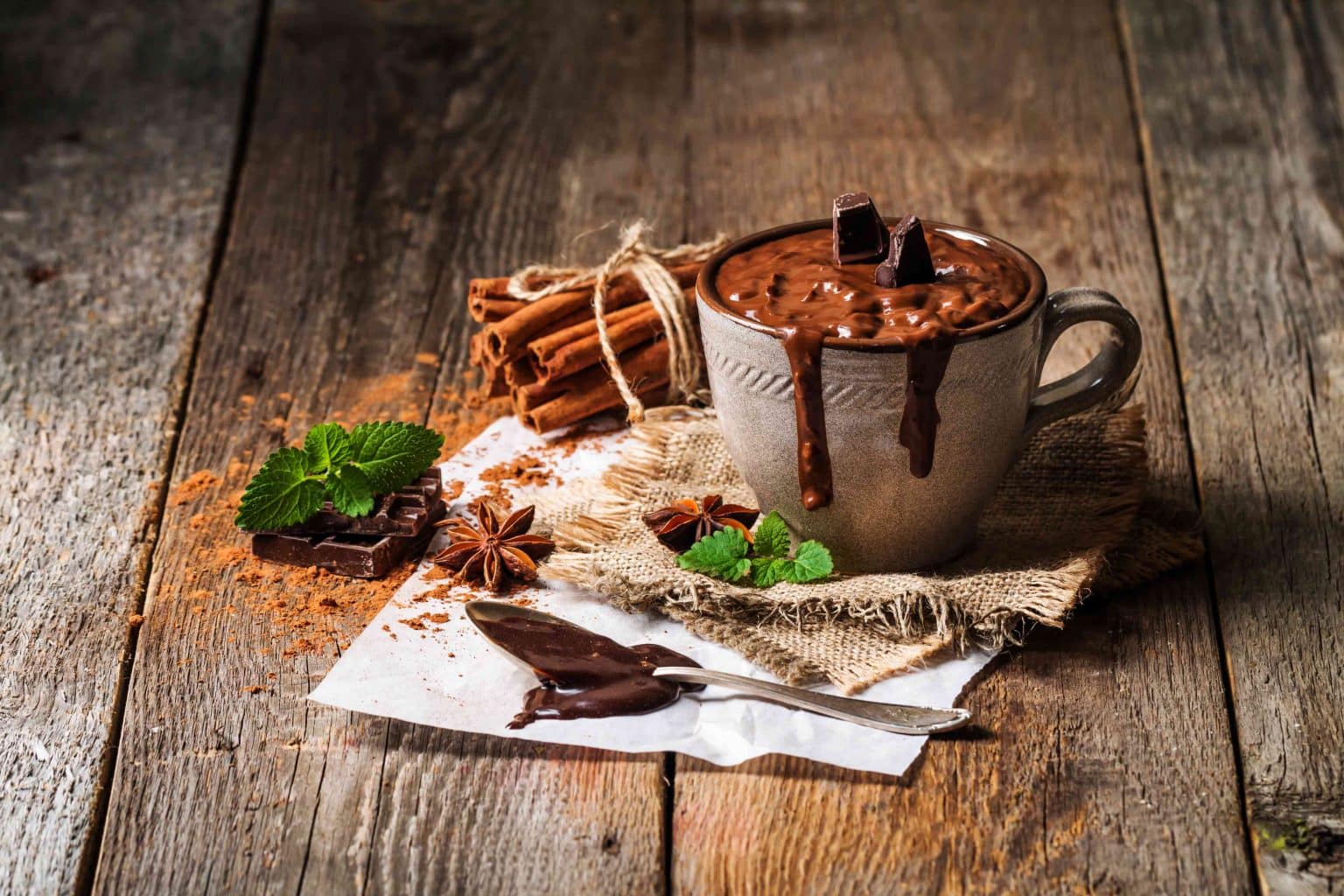 Ingredients
Dark chocolate 400g (14oz)
Milk 800g (27 oz)
Cream 200g (7oz)
Honey 1 tbsp
Orange peel 2pcs
Cardamom seeds 2pcs
Cinnamon stick 1pc
Grated nutmeg 3g (3/4 tsp)
Method
First heat the milk and the cream well and then add the spices to the mixture.
Cover with a plastic wrap and let the mixture absorbs the aromas and flavors for at least 1 hour.
Then strain it in order to remove the spices.
Boil the milk and cream mixture and pour it over the half-melted dark chocolate.
You can add some pieces or trims of chocolate on top of your drink as decoration.
Rakomelo (Grappomelo)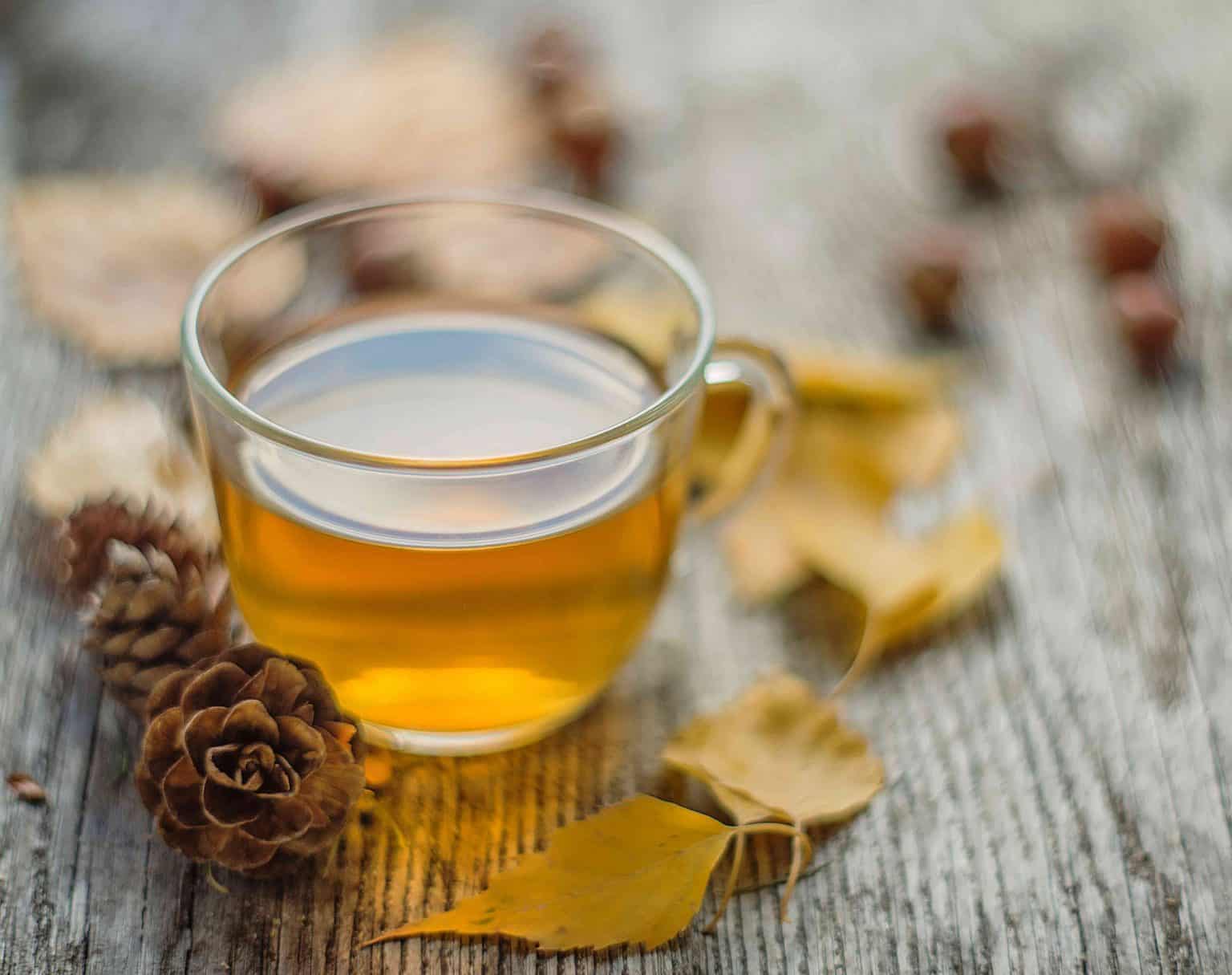 Rakomelo couldn't be missing from our list of Christmas desserts. A greek traditional warm and sweet alcoholic drink by our Bar Manager, Dimitris Kosaras.
In other countries, you have mulled wine or glogg, but in Greece, we like our wine plain and cool. However, for the cold days of winter, we do have rakomelo.
The word is a combination of "Raki" (Cretan grape distilled drink ) and "Meli" (honey). In this recipe, we will replace the Raki with Italian Grappa which is easier to find abroad. It is also a grape-distilled drink with a similar character.
This drink has spices like mulled wine, but it also has Greece's favorite sweetener: honey.
Ingredients
1/2 Cup of Grappa (or Raki if you can find it)
2 teaspoons of honey
1 small cinnamon stick
2 clove buds
Method
Add the raki to a pot along with the honey and the spices.
Warm up the liquid on low heat, while stirring until the honey melts.
Remove from heat when it is just about to come to a boil, and let it sit for a few minutes. (Make sure that it doesn't boil otherwise there will be loss of the alcohol.)
Strain and serve in shot glasses while it's still warm.
We can't wait to see you trying our Christmas dessert recipes. Share your photos with us by tagging @andronis_hotels on social media. Are you looking for more delicacies? Check out our Mango Chutney and Caramel Spread recipes and sweeten up the holidays!
You still haven't found the perfect Christmas gift for your significant other? Book now your trip to Santorini and surprise them in the most romantic way!