Α unique show with DuoViolins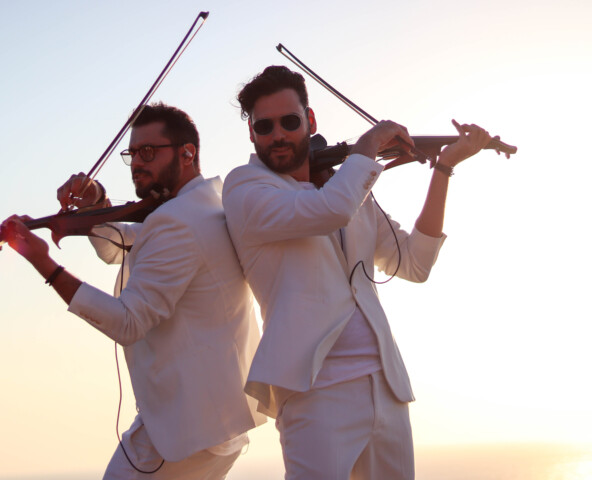 The Event
A spectacular Sunset Live Show with DuoViolins that fits perfectly in uniqueness to the magnificent venue of Andronis Arcadia, Pacman. Their unique performance combines special adaptations of classic and modern hits with the expressive sounds of two violins.
Be swept away by the mesmerizing visual and musical experience as you take in the magical ambiance of the sunset.
Date:
Wednesday 10th of August 2022 | 7 pm
For reservations:
You don't want to miss it!